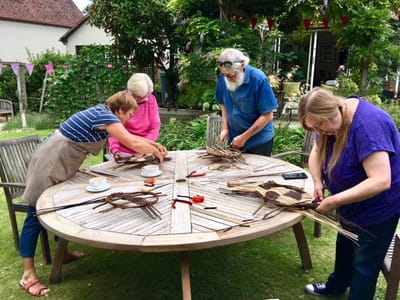 Spring 2019 Workshops temporarily postponed . . .

Whilst I am running a handful of workshops for Winchester Adult Education this Spring (see under "Also Teaching at . . . ") I am holding off publishing any of my usual workshops for the start of 2019 as I am in the process of moving house (and workspace) and do not want to commit to any classes that I may later have to cancel.

Please be assured I will be resuming normal service later in the Spring when I am settled into my new place! If you are on my mailing list already, I will be sending you information automatically. If you would like to be included on my mailing list just send me a note via my Contact page.

If you would like to book me to run a private workshop for you and a group of friends, please do get in touch as I may still be able to accommodate this.